PROSPECTIVE SILVER "BUCK"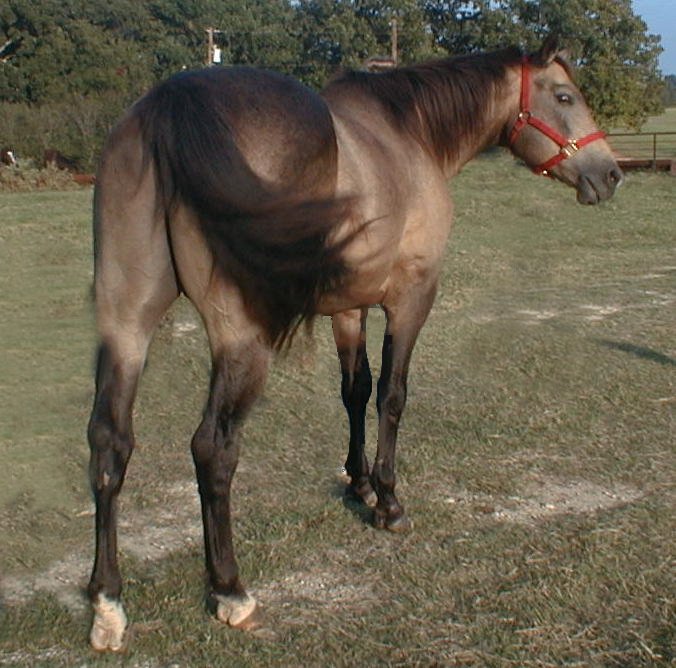 AQHA #2822306 ~ Buckskin Stallion ~ Foaled: 4-28-85
Buck has been the backbone of our ranch. He has a race register of merit and has passed his speed on to his get. He has also passed on his outstanding disposition. The winnings of the first 3 generations of his sire's pedigree have been over one and quarter of a million dollars. His dam's pedigree is also noteworthy. We regret to note the passing of Buck in 2006 but we include him to note his bloodline that has passed to many of our brood mares and the last of his colts born in 2006 which are available.
Lalun (TB)
Hasty Act
Hasty Road
Saracen Flirt
Movette (TB)
Cyane (TB)
Turn-To
Your Game
Mackette (TB)
Victory Morn
Mackle
Silver Chantille - Dam
Citation Bars
Three Bars (TB)
Percentage
Myrtle Dee
Leota W
Leo
Swap Angel
Silver Deal
Deal
Sugar Bars
Juleo by Leo
Silver Tip W
UNK
UNK