PS Native Flashdance "Flash"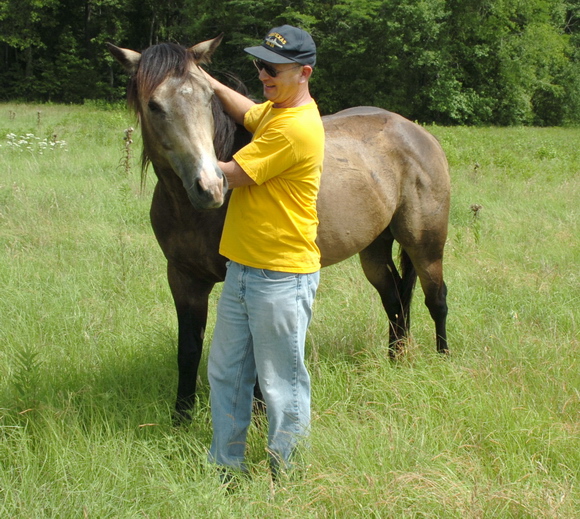 AQHA #x0613391 ~ Buckskin Stallion ~ Foaled: 02/28/02
Flash has proven that he has all the attributes to replace his sire, Buck. His grandsire is Hot Shot Divi, who in addition to his race ROM was the roping and ranch horse that we counted upon when Rocking N was in the cow business as well as our first stallion. His versatility, good nature, and abilities should also enhance Flash's colts. Flash's first three babies were born in the spring of 2006.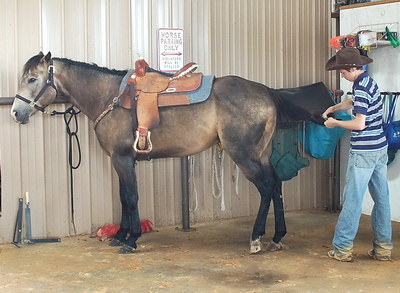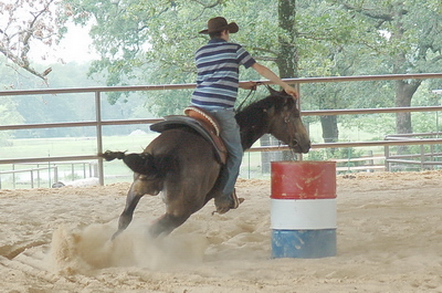 Flash was broke and started on barrels last year. We had to take him home when Buck died to use as a replacement stallion. He not only looks just like Buck, but he has Buck's winning traits: he is quiet, willing to do whatever is asked of him, and shows a great potential for speed. We are planning to finish his training and get his ROM in barrels.
Prospective Silver ROM - Sire
Be A Prospect
New Prospect TB
Never Bend TB
Hasty Act TB
Movette TB
Cyane TB
Mackette TB
Silver Chantille
Citation Bars
Three Bars TB
Leota W
Silver Deal
Deal
Silver Tip W
Ima Flash Dancer - Dam
Hot Shot Divi ROM
Top Divi - AQHA Champion
Dividend - AQHA Champion
Dare Devil
Tom's Cricket
Big Sid
Little Big Enough
Coptia Special
Special Secret TB
Raise a Native TB
Secret Valley TB
Little Coptia
Go Far Bar - AQHA Champion
Coptia