DD Copper King "J.R."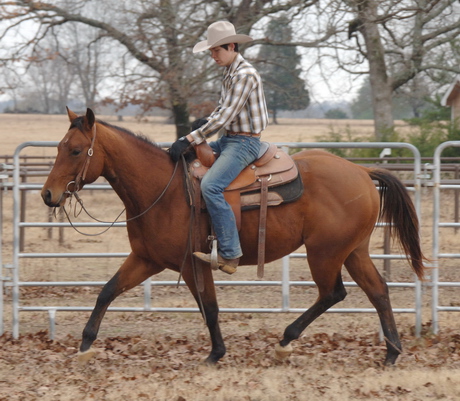 AQHA #4758877 ~ Bay Stallion ~ Foaled: 8/16/05
J.R. was Born in 08/16/05. He is a composite of the top bloodlines and good horses used by the Rocking N Ranch over the last 35 years. His dam (Prospective Copper) is a working cow horse out of "Bambi" (Copper Queen Gee), our reining mare and is by "Buck" (Prospective Silver), who has a race ROM and has produced many 1D barrel horses on the circuit now as well as one mare who has produced 2 AQHA point earners, presently running 1D times. "Bisquit" (Dialdollyformuscle) is J.R's sire. More information on the pedigrees can be seen on our History Pages, Success Stories, and on the information concerning our studs. J.R. will play a major roll in our breeding program. He presently has full brothers that rope, and cut, and one is presently in barrel training.