QB Mighty Blue Jack "Max"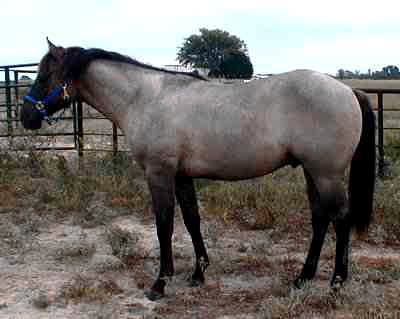 AQHA #4111335 ~ Grulla Roan Stallion ~ Foaled: 3-28-2001
Although Max is predominantly cow bred, he does carry enough running background in Mito Paint, Double Express, and Red Man that we hope he will produce some roan barrel horses. Mito Paint is a grandson of Native Dancer!!
Here are the first two colts sired by Max: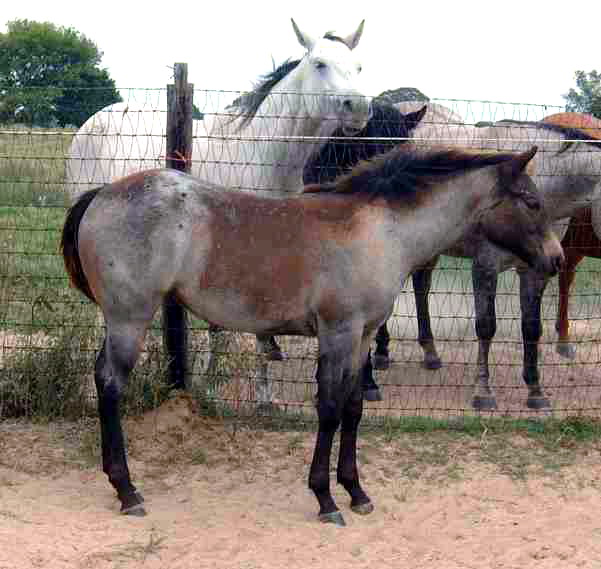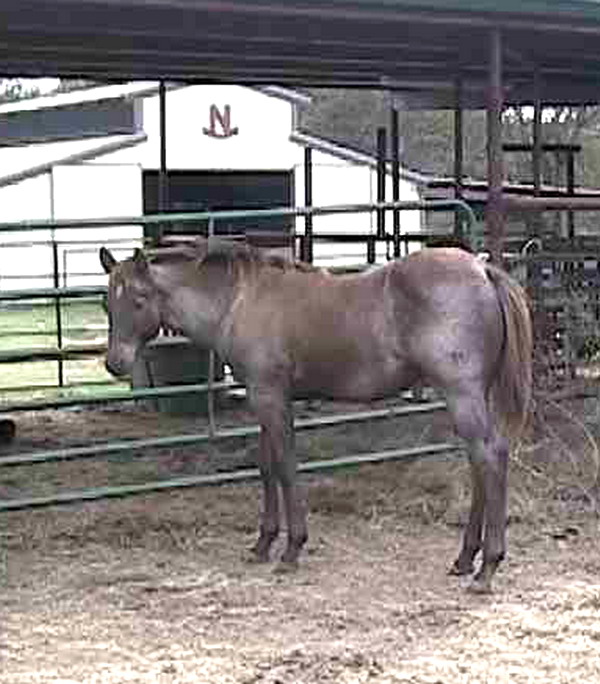 Maxine and MiniMax
Max's Pedigree
Ranch Hand Muscles - Sire
Tyrees Watch

AQHA Champion

Watch Joe Jack,

AQHA Champion

Two Eyed Jack - AQHA Champion
Kate Dawson
Ima Tyree
Harlan's Tyree
Ima McKee
Double Barita Dun
Double Hop
Double Express
Hopi 5
Beau Bar Agnes
Beau Bar Mujer
King Lady 171
Blueberry Miss - Dam
Blue's Beard
Blue Valentine
Red Man, ROM Roping
Beauty's Top Deck Dream
Missus Robin
Reedart
Machero
Mighty Mariah
Ruidoso Stock
Might Paint
Go Baby Go
Mighty Sun Deck
Mighty Deck - Champion Racing Stallion
Sun Win